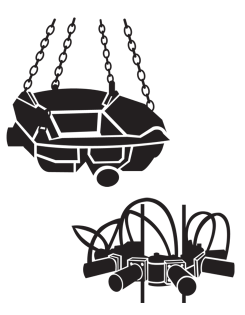 Square Pile Croppers
The square pile cropper available for hire is used to cut pre-cast single reinforcement concrete piles. Using the excavator's in-board hydraulics to operate the jaw it cuts the pile causing the concrete to break away leaving a 'clean cut'. Each attachment can be delivered nationwide and fitted by qualified technicians.
Round Pile Croppers
Our range of round pile croppers for hire will cut circular cast in-situ concrete piles to the desired height leaving just the re-bar behind. An efficient and time saving piece of equipment which significantly reduces pile cropping time compared to other methods.
3 Leg Pile Croppers
3 Leg Pile Croppers are ideal for any project that requires a safe, clean and efficient way of cropping piles. Our extensive rental range of croppers means we can provide you with the perfect cropper attachment for your project.