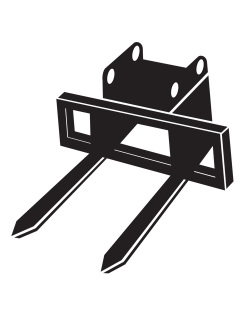 This great attachment gives your excavator the material handling of a tele-porter without the extra cost.
Fitting pallet forks on your excavator enables the handling of various products on site quickly and safely. The attachment fits onto a standard excavators hitch and enables it to manoeuvre heavy, palletized equipment.
Select from a rental range of pallet forks in stock to suit 8 to 21 tonne excavators.